Easter Billboard In New Zealand – "Well This Sucks I Wonder If They'll Remember Anything I Said."
Digital Journal
April Fools Day, St Matthew's in Auckland put up its first billboard of the year, designed to use humor to encourage debate and discussion. The poster also draws attention to the tendency of some in the churches to focus exclusively on Jesus' death as the expense of his teachings.
Ekklesia
At Christmas the church made headlines around the world with a picture of Mary and Joseph in bed, causing the poster to be vandalised by local people.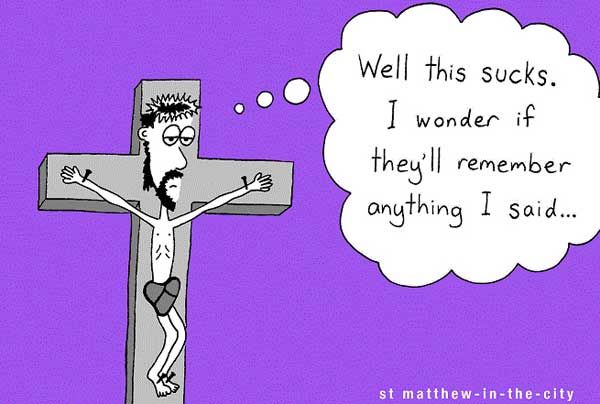 Comments
comments