Karen Conley's Facebook
I witnessed Stephen (who I don't know) being ATTACKED twice by a suited man standing with David Williams. The suited man lunged TWICE and put his hands on Stephen's throat. The suited man was then briskly pulled into the office with David Williams. David Williams needs to identify who the attacker was – and he needs to do it NOW.
It is my understanding complaints are going to be filed when and if Senator David Williams reveals the name of the alleged attacker.
Rikka Wallin shot photos and had this to say on her Facebook site: "Police brutality is alive and well in our Capital building."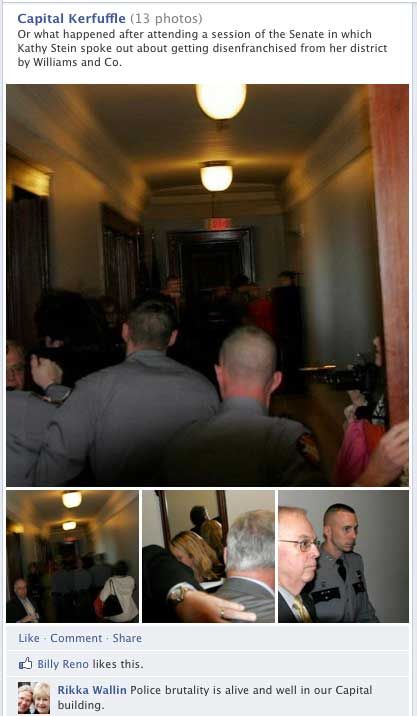 Continue reading →